Need some help?
Have some questions before starting to use isLucid? Find the answers to the most frequently asked questions below and have no doubts anymore. If you can't find what you're looking for, contact us directly, and we will answer everything for you.
How to configure application?
To have isLucid running and accessing your audio stream for transcription, you need to provide permissions for the isLucid application. 9 out of 10 times, these permissions are provided by your MS Teams administrator. Please contact the person within your organization administering MS Teams and forward to this person the email you receive after registration for the isLucid application.
If you are the one administering and are experiencing any trouble, please contact us at [email protected], and we will reach out to you to help set up everything right.
Can you onboard me and provide training materials?
To get a walkthrough, please contact us at [email protected], and our customer success manager will reach out to you as soon as possible to schedule 30min call. During this call, we will show you how to use isLucid and go step by step through every process together with you. This onboarding is free of charge; we want you to know every possibility of isLucid and how it works to take and use all its benefits.
We are in the process of creating an onboarding video explaining all the functionalities and best practices of our users. Once we are done doing it, we will inform you through the email you used for registration.
We don't speak English internally. What we can do?
You can check if your language is supported by isLucid! We do not maintain a list here as we are constantly adding new languages. During the conversation, you will be able to change the language. Just launch the application.
It is important to note that on the domain-specific language, you might experience not so great transcription quality. It happens when our transcription service for a specific language is looking for the closest word.
For clients purchasing 1000+ licenses, we can prepare custom language models to meet their nature. Contact sales for more information on this
How does isLucid integrate with other systems?
We use API connection and designated services for data exchange with other systems providers. It means that on a technical level isLucid application in MS Teams talks to Atlassian, Microsoft, and other Project Management software without us noticing it exchanging information.
For services to trust each other, you prove your identity and give consent for isLucid to create action items (tasks) for you by entering credentials at used PM software. These credentials are entered using the Oauth service from your Project Management provider (understand – created by them). Nowhere in this process do we get access to your passwords. Just a generated unique key – string for a limited amount of time. This key, when isLucid "talks" to Atlassian or Azure DevOps, indicates your consent with limited abilities to create tasks.
For MS Teams isLucid application is a native addon using default methods created by Microsoft for developers. These methods enable adding applications that have already passed a careful quality assurance process coordinated by the MS Apps Approval team.
Will it decide for me what in the transcript is a task?
No. Not yet. We help you to simplify the process of creating tasks. Yet you and other participants are in full control to select what is a done deal, what is an idea, and what is just loud thinking. For transparency reasons, once a task is created by an isLucid user, all call participants within the same organization will see the action item created.
How is it different from a transcription service?
A simple transcription service captures all that was said and generates a document – a transcript. Some in real-time, others once the conversation is finished.
By using MS Teams with isLucid, you get the next generation functionalities around what to do with transcribed data – where to place it (store tasks), how to enrich it (meta information of participants), how to increase quality (recommendations) together with the best in the market real-time transcription service!
If it would be only about transcription, you'd hire an assistant, and it would be sufficient enough. Wouldn't it?:)
Who has access to my data?
Only you and your team. The process is fully automated; data is stored only in your environment or within services purchased by you. Audio recordings are never stored, the security of transcription data (on a transcription process) is ensured by Microsoft Azure SLA.
Users on SaaS plans get their data stored at a dedicated encrypted and isolated database for each user. Data isolation prevents accidental exposure of information, while best cybersecurity practices together with constant audits, prevent unauthorized access.
Users purchasing isLucid Deployable get all isLucid (except the licenses management) deployed to their tenant. With all previous security precautions and an extra layer of information security brought by Microsoft Azure cloud.
Where my data is stored?
Currently, SaaS services are stored with the US location, and soon clients will be able to select a preferred region. We can cover multiple locations; please inform us of your needs via the contact form.
isLucid Deploayble will be deployed on your preferred region(-s) to comply with regulations. During the deployment process, you will be able to select the preferred location.
Is my audio stored?
No, we use a real-time media stream for instant transcription. Data is transferred over a secured TLS channel and, once it is transcribed – is not stored anywhere.
Can I stop transcription?
Yes, on super sensitive content, you can pause the transcription service. It will prevent your audio from being sent.
Will I get invoice?
Yes, we are issuing invoices. The US and other non-EU companies will get invoices for the sum they see on the pricing page. Invoices are sent after the service purchase every month.
If you are an EU entity, the services provided by Lucid Agreements for isLucid will be a VAT subject. Based on VAT Directive (Articles 217-240), the VAT will be reverse charged. Simply, you will need to declare and cover VAT based on your local VAT rate at the end of the month. Please contact us for more information.
Do you accept other payment methods?
We aim to be as flexible as we can so our contribution to the stress-free world would be bigger. If you have procurement procedures, need to cover invoices by a bank transfer – just let us know by writing an email.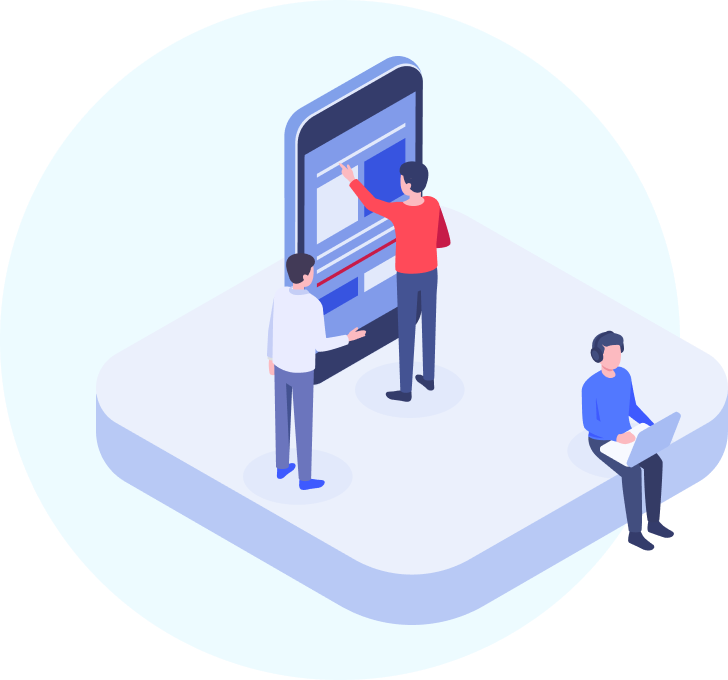 Still something is not clear? Ask!