Starting with isLucid
is simple
5 Quick Steps to start with AI Meetings Assistant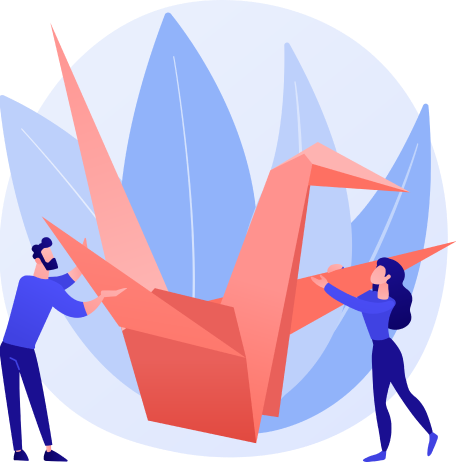 Go to the Microsoft Teams applications store – Appsource by following this link.
OR alternatively, Open Microsoft Teams and go to the Apps section. Use the search input on your left and enter "isLucid"
Once you find isLucid – add it to your Microsoft Teams.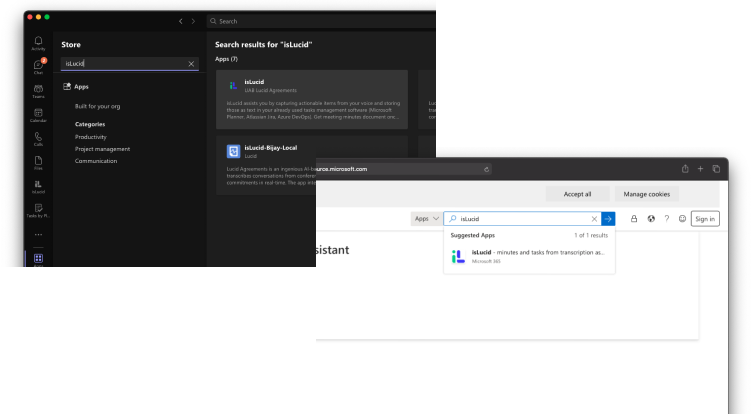 MS Teams administration rights
Check if you have access and can administer Microsoft Teams.
To do so you can try navigating in your browser to the Team Admin Portal by following this link.
If you see the same text as on the right picture, you do not have the required permissions. Please contact your Microsoft Teams administrator. If you outsource IT solutions, please check with your IT provider.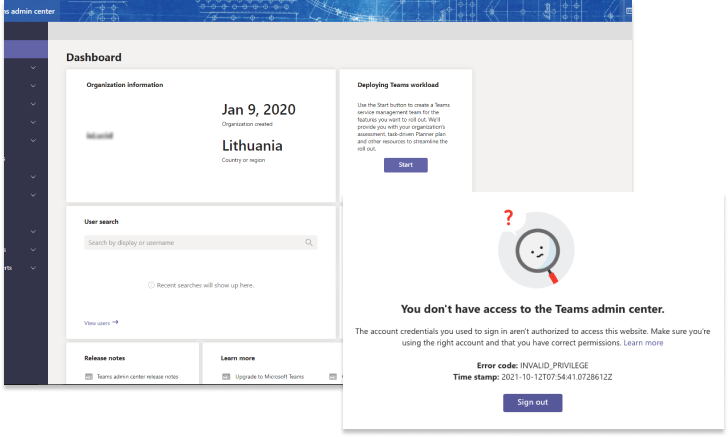 Register inside of our application. Select the Free Trial option for the tryout. Please double-check if you enter a valid email and phone (if you are not using SSO), as we will be using these contact details to provide support if necessary.
Check the mail inbox you provided. You will get a link you need to click (or forward the email to your MS Teams administrator in case you do not have sufficient rights).
If Microsoft requires you to add credit card details, doing that will not bill you by any means.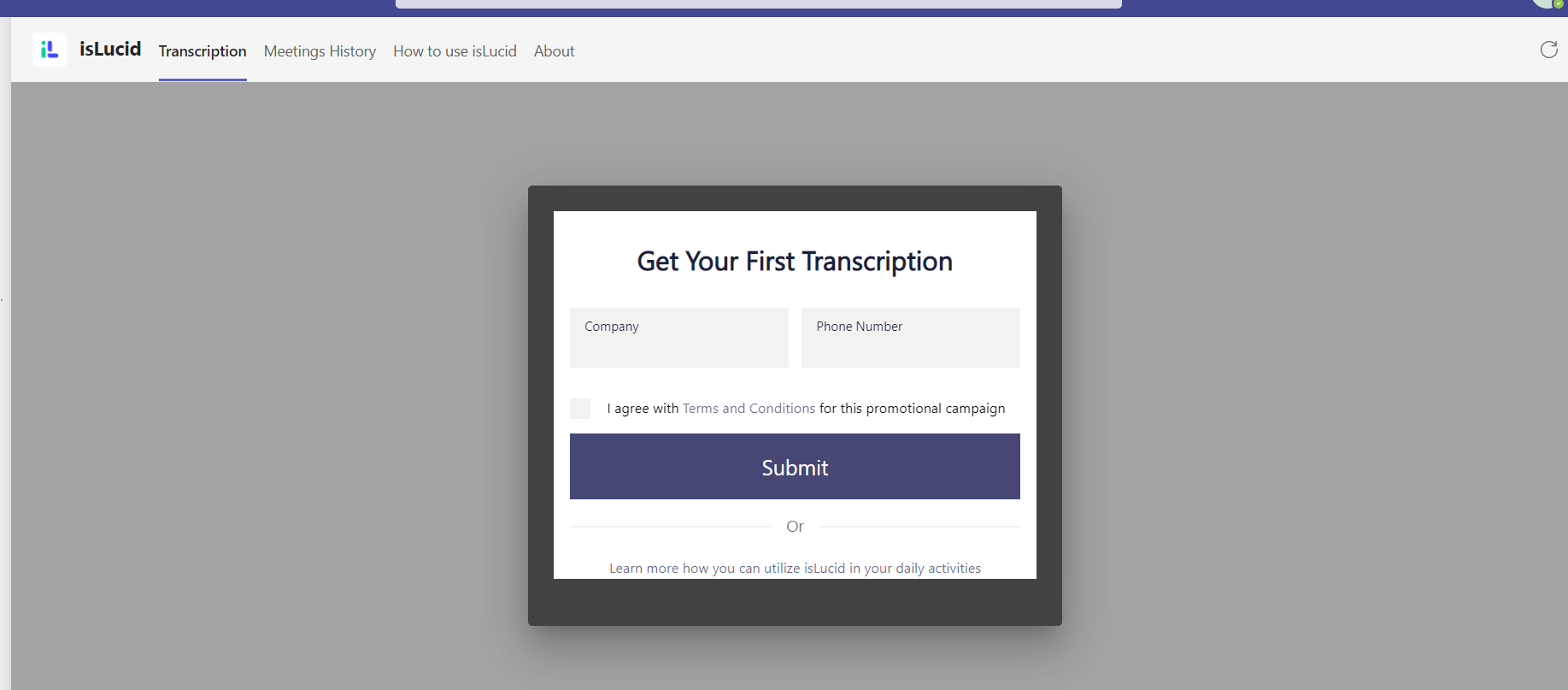 Consent isLucid application
Please provide the required rights for the isLucid meetings assistant application so that it could access the audio stream with a single click.
You or your users are always in control when the meeting assistant sends/stops sending media for transcription. The provided rights can be revoked at any time using Azure Portal or Teams Admin Portal.
You are ready to use the help of isLucid Meeting Assistant! Start by downloading it using the link bellow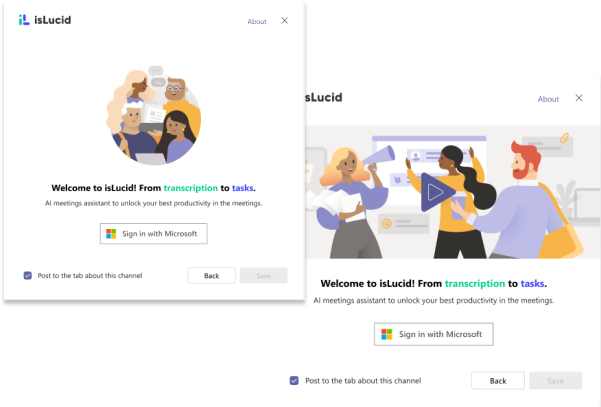 Stay alligned. Get isLucid Now!

Start with a free trial. Install our verified app from Microsoft AppSource to your Microsoft Teams account
For better experience – learning materials
get the best out of isLucid. Run the quick training course we prepared for you in the Help center.