With the support of Microsoft, we are glad to be the first in the market who offered an innovative transcription service that enables call participants to create action items and be more efficient. Machine learning and flexible integrations bring the ultimate user-friendly experience.
Save time on wrap-up emails, task assignments, and descriptions. isLucid is a productivity hack we want to share with you. Just look how it manages expectations!
Start your
MS Teams
Meeting

Add isLucid to The Meeting
Start the call on Microsoft Teams – isLucid will be ready to start or stop transcribing conversation on your request.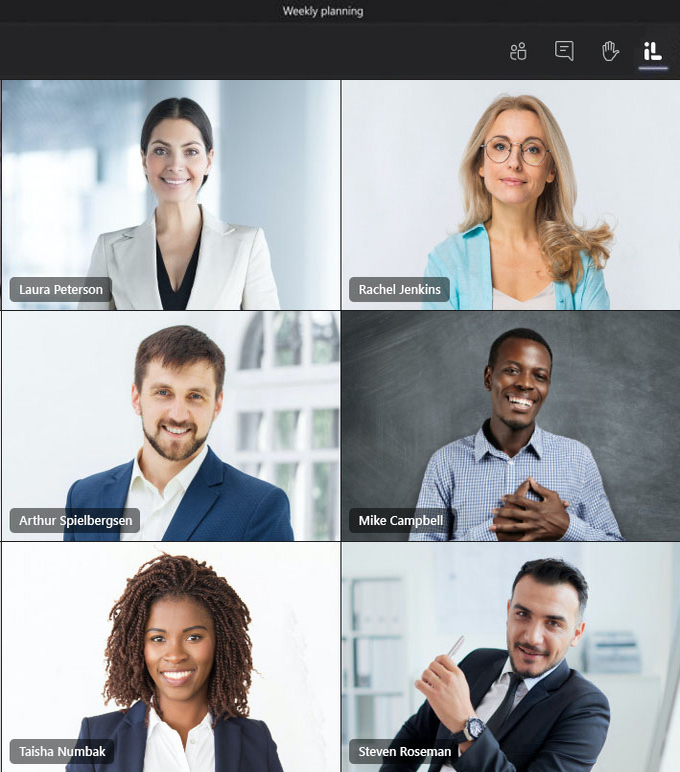 Get assisted
by isLucid
on call screen

Actionable items
Use transcript, identify and store action items without leaving the call screen!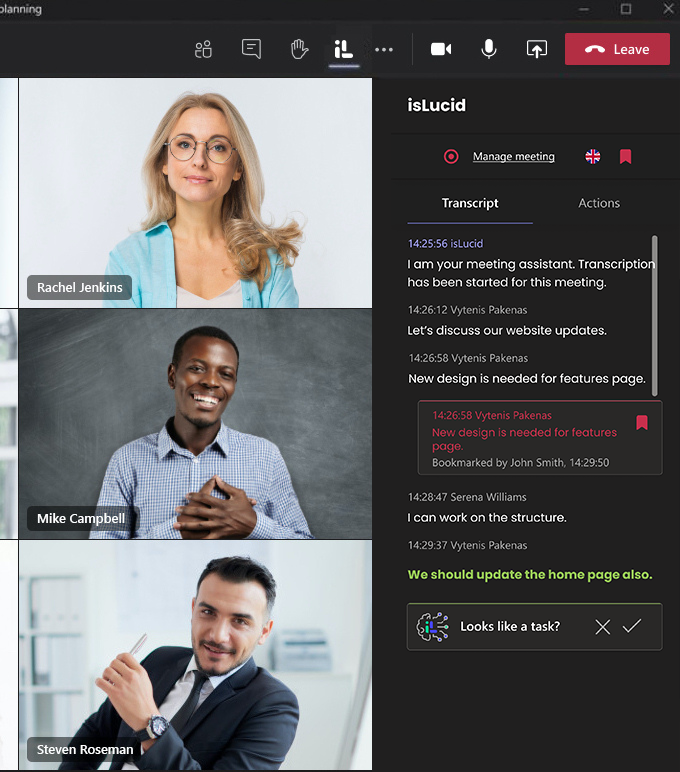 Commitment? Task? Idea?
Actionable items are instantly stored in meeting minutes document and shared with your team. If you use tasks management software – actionable items are already there!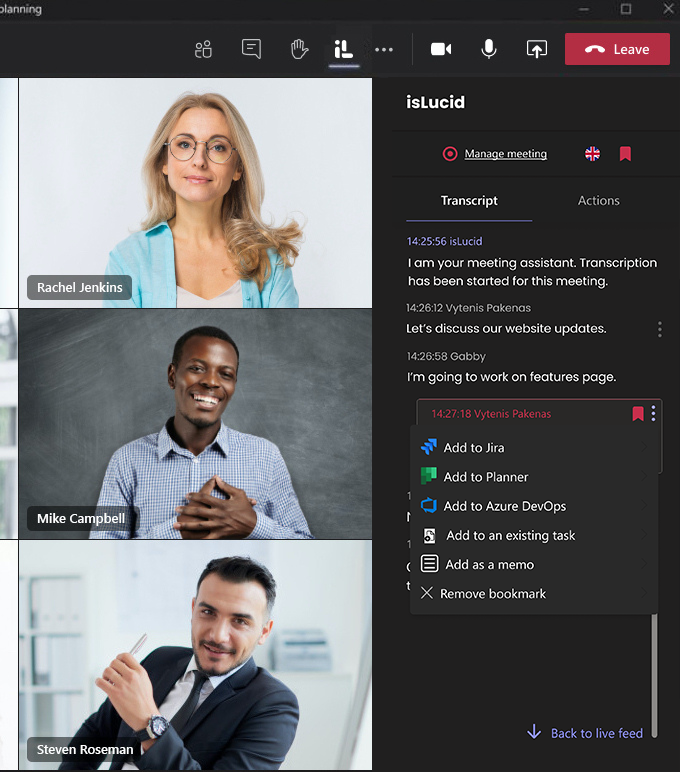 Meet isLucid: the simple, intuitive, and powerful app that manages assignments, commitments, and expectations for you.

You will get a free trial for 2 weeks. Install our verified app from Microsoft AppSource to your Microsoft Teams account. 
Or join a quick tour by booking a call with us and we will show you what isLucid is capable of!