Supercharge Your Call Center!
Integrating the isLucid tool into your existing call solution is a seamless process that can be achieved through embedding method. By integrating isLucid directly within the same window of your calling system, you empower your users with real-time language understanding and contextual insights during their calls increasing queries by 54%!
Use your calling solution

Find isLucid embedded in the same window of your calling system. You can use various methods depending on the technology and platform you are working with.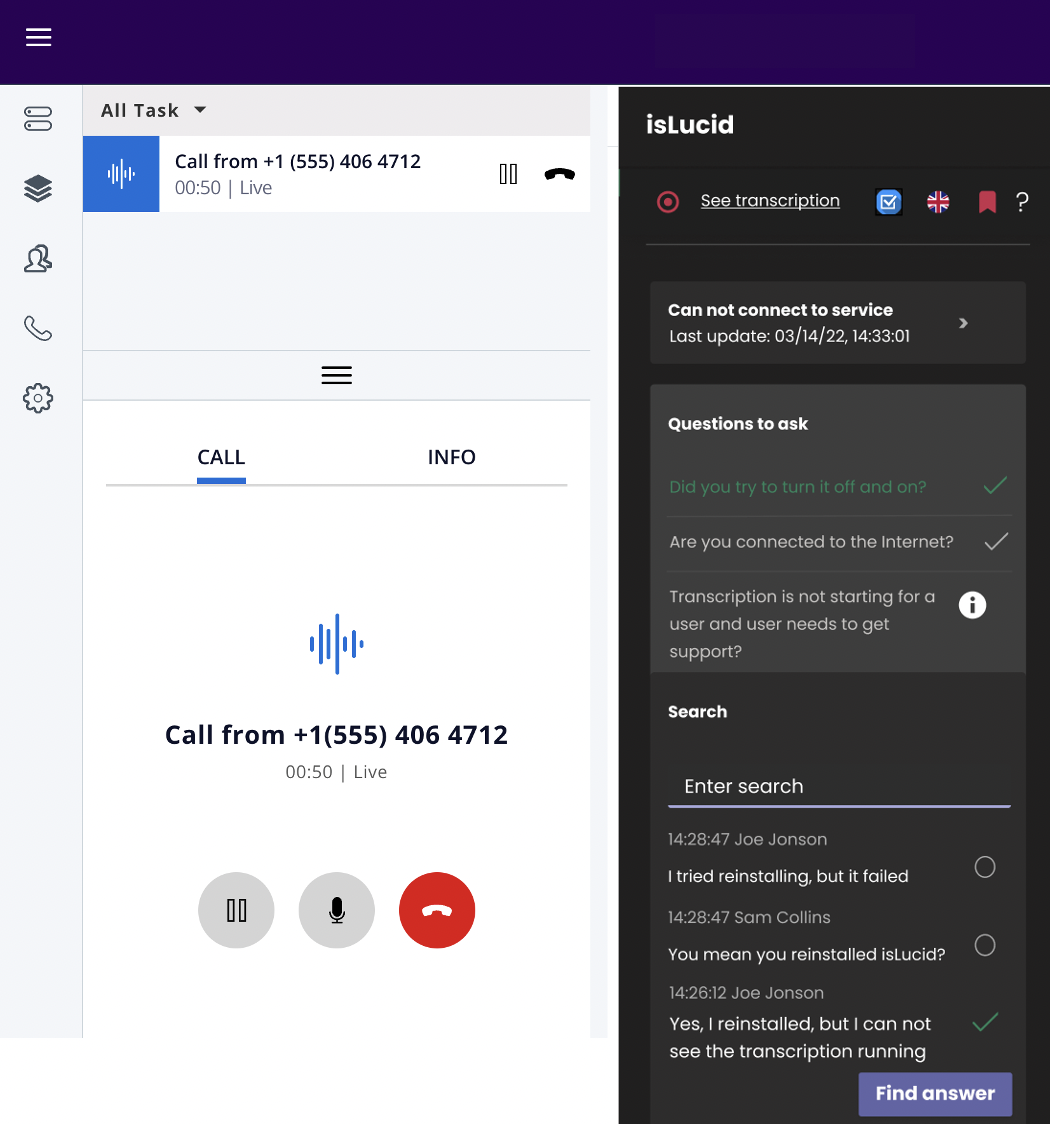 Structure conversation with agenda

Choose the topics you want to discuss with the customer and find the call notes stored in the CRM to review. Gain deeper insights into the customer's preferences.
Create questions/tasks from the transcript

Mark the parts from the live transcription you want to get the answers straight away!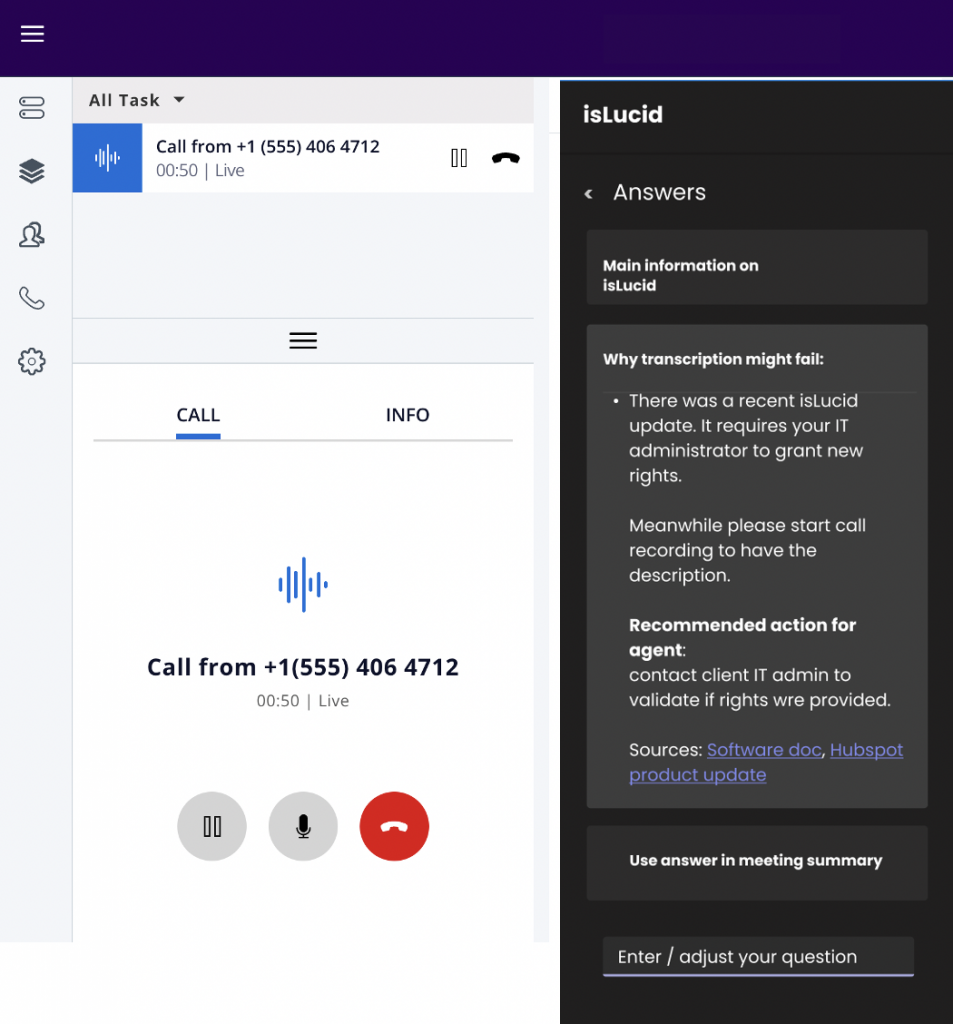 Company code of communication

Get the needed answers ready from your internal data in seconds! Double-check if needed.
Automated email follow-up will have resolution

Create an instant summary of all what was said during the call. Follow up on outstanding tasks, and maintain continuity in customer interactions. Share the meeting information with others or attach it to the customer's record in the CRM for future reference, ensuring seamless collaboration and consistent service delivery across the organization. Improve decision-making, and ultimately enhance the overall customer experience. That is so easy!

You will get a free trial for 2 weeks. Install our verified app from Microsoft AppSource to your Microsoft Teams account. 
Or join a quick tour by booking a call with us and we will show you what isLucid is capable of!