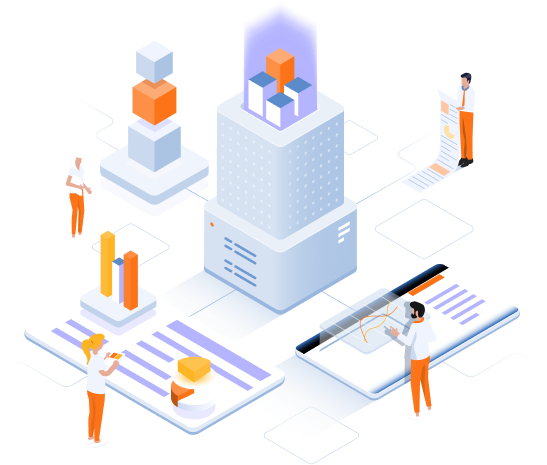 Identify actionable items in the meeting

Our online meetings assistant accurately captures MS Teams meetings to enable real-time tasks management. Completely integrated within the same Teams screen.
A product manager's best friend, isLucid bridges verbal communication and written documents so no details are overlooked. Creating tasks and meeting minutes has never been easier – just select the text from the transcription and send it to Atlassian JIRA, Azure DevOps or Microsoft Planner.
Stay focused on your calls, IsLucid can banged notes, tasks, and everything else.

Improve Team Communication
Focus on the conversation and understanding your participants while our software takes notes for you.

Easy Project Management Integration
Seamless project management systems with MS Teams. Automatically create and transfer tasks to Atlassian JIRA, Azure DevOps, Microsoft Planner, soon MS Project)

Capture tasks, make meeting minutes from online calls, and have all your tasks noted and traceable in multiple meetings.

isLucid is part of your meeting

Start the call on Microsoft Teams – isLucid will be ready to transcribe conversation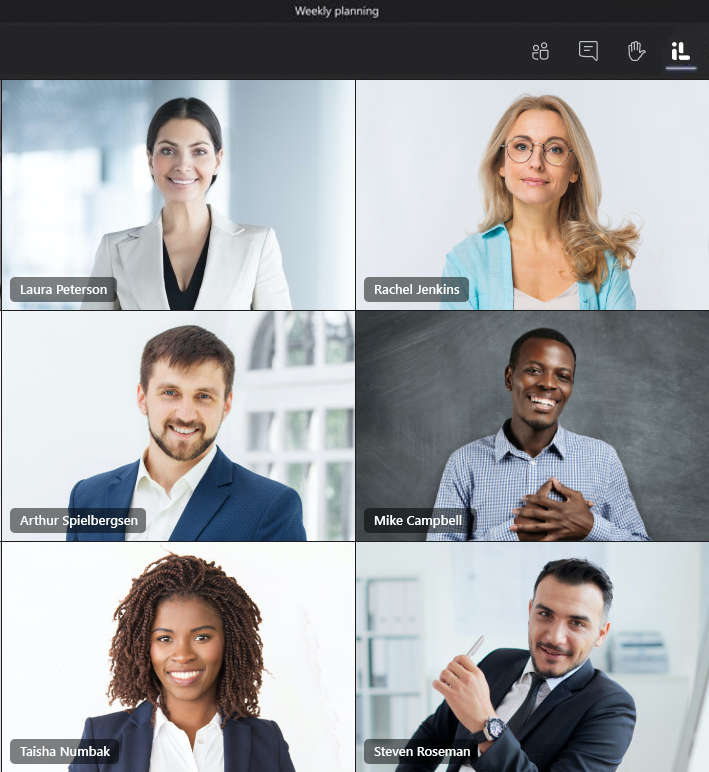 isLucid automatically adds actionable items on call screen

isLucid creates transcript, identify and store actionable items, all without leaving the call screen.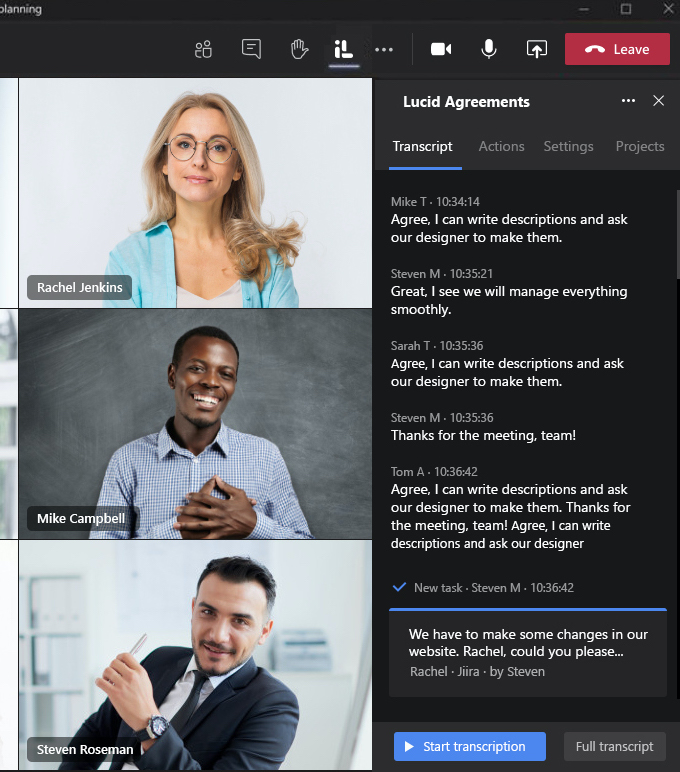 Actionable items are already in your project management software or documented as a meeting minutes and shared with your team.
Compatible with software you already use





Don't Miss Another Task
Get isLucid Now!

You will get a free trial for 2 weeks. Install our verified app from Microsoft AppSource to your Microsoft Teams account.
Frequently Asked Questions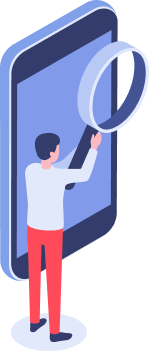 1. How does it integrate with other systems?
We use API connectivity and designated services for data exchange with other software. Currently, it is as simple as you entering credentials with Oauth service from your provider, selecting a wanted project and starting using us. Nowhere in this process we get access to your passwords.
2. Will it decide for me what is a task?
No. We help you to simplify the process of creating tasks. Yet you and other participants are in full control what was an agreement, what was just thinking out loud.
3. How it is different from a transcription service?
A simple transcription service captures all that was said and generates you a document – a transcript. Some in real-time, others once the conversation is finished.
By using MS Teams with isLucid, you get the next generation functionalities around what to do with transcribed data – where to place it (store tasks), how to enrich it (meta information of participants), how to increase quality (recommendations) together with the best in the market real-time transcription service!
If it would be only about transcription, you'd hire an assistant, and it would be sufficient enough. Wouldn't it?:)
1. Who has access to my data?
Only you and your team. Process is fully automated, data is stored only at your environment or within services purchased by you.
2. Is my audio stored?
No, we use a real time media stream for an instant transcription. Data is transferred over a secured TLS channel and once is transcribed – is not stored anywhere.
3. Can I stop transcription?
Yes, on super sensitive content you can simply pause the transcription service.
4. Can Will documents have a risk of being accessed by any 3rd party?
The risk always exists, but as documents creation is fully on Microsoft infrastructure, there is the same level of security as for other documents you store in MS Cloud. Using / not Using isLucid does not affect this as we only create documents without any read access.
1. How to purchase your product?
Please install isLucid on Microsoft Teams and our designated account manager will approach you. After demo and trial you can purchase the best suitable plan from our pricing page.
2.  Can I get integration into a custom service?
Yes, sure, please contact us and we will make sure that not a single detail would be missed. No matter the project management software you are using.
3.  Can I have unlimited accounts?
Yes, please contact us more to discuss your needs and our possibilities to address those.