Bridge verbal conversation with task management software
Make calls on any platform
isLucid organises the information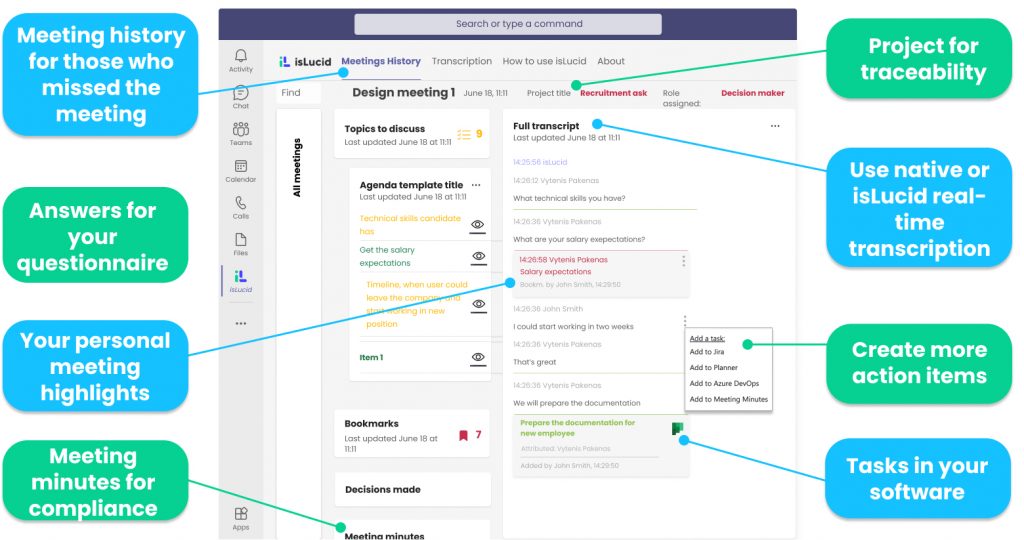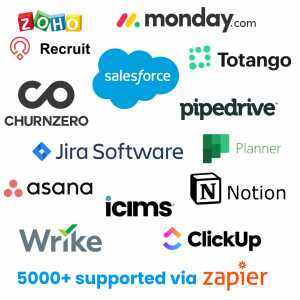 For high performing teams
For me and my time isLucid has been the discovery of the year. The transcriptions not only in English but also in French, German and even Swiss German (!) are very accurate and help us on a daily basis to efficiently save information from in- and external meetings…
When most of the meetings have moved virtual, this program has significantly improved our team's work processes. Since I have spent the most time in meeting minutes preparation in our company, I am delighted that such a time-optimizing product has appeared on the market. The program is easy to use and convenient…
This transcription application/tool has already paid for itself in time savings. For client interviews, we had been transcribing the recorded videos manually. This task is now easily assisted by the isLucid application, and we are saving 60-70% of the time required to generate a complete and accurate transcription…
Trusted by organizations in Pharmaceutical, MedTech, Recruitment, Technologies,
Logistics and other sectors from Australia to Europe and North America.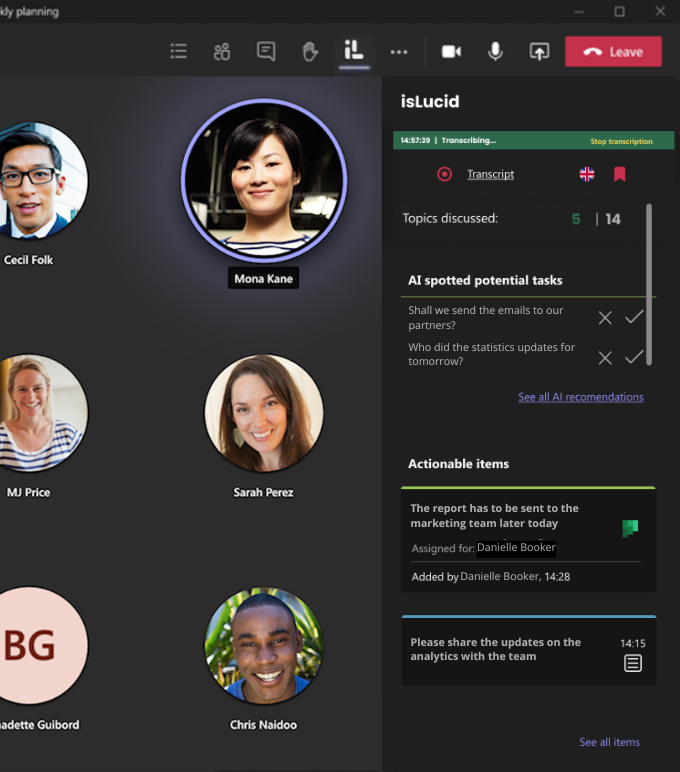 Join your meeting on MS Teams, Zoom or Google Meets
Run transcription, use isLucid agenda templates, connect with transcript. Bookmark important parts. Eliminate human bias and get accurate information.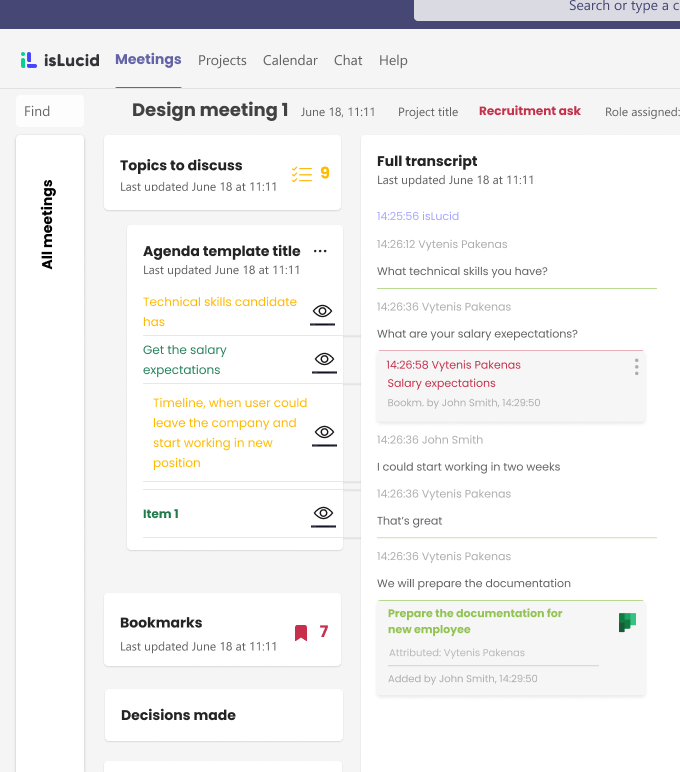 Make conversation actionable and safely stored 
Use integrated GPT3 to make your notes and tasks ready to go and sync it with your task management software, CRM or ATS. Have all your meetings always accessible in one place.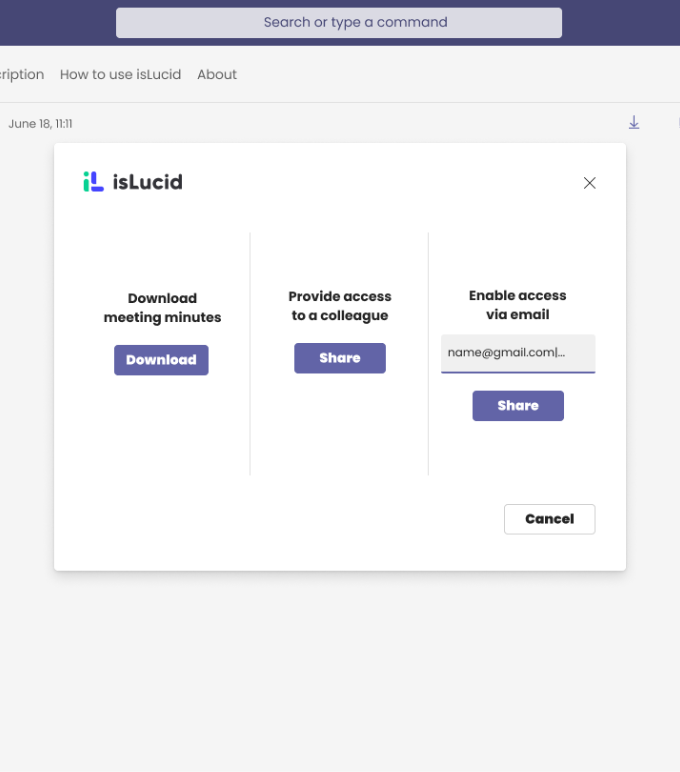 Speed up efficiency and alignment 
Don't spend time on summarisation and get things done. Download generated meeting summaries, provide access to those who missed the meeting.  
Ready to get productive with MS Teams?
Lucid's unique MS Teams expertise, technology, and consulting means we know what it takes to improve your team's productivity
By clicking book consultation, you are consenting to allow Lucid to store and process your personal information to provide you with the service requested
Up to 40% saved time
Transform spoken words into written and document-ready form with a click. No more notes taking, follow-ups or information filling in your systems.  
Eliminated human bias
No more forgotten topics to discuss, or misspelled information. Get information precisely captured as it was said and converted into formal ready to go tasks.  
Reduced number of meeting participants
No need to invite everybody in the meeting. Easily assign tasks for colleagues and share meeting minutes with the most important discussion points. 
Safely stored all your meetings in one place
Having meetings on multiple platforms? We got you covered. Import all your transcripts from MS Teams, Zoom or Google Meets into isLucid. Manage and share transcripts any time you need.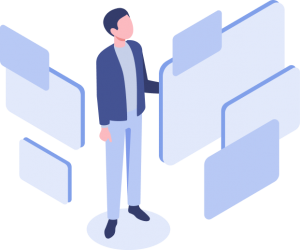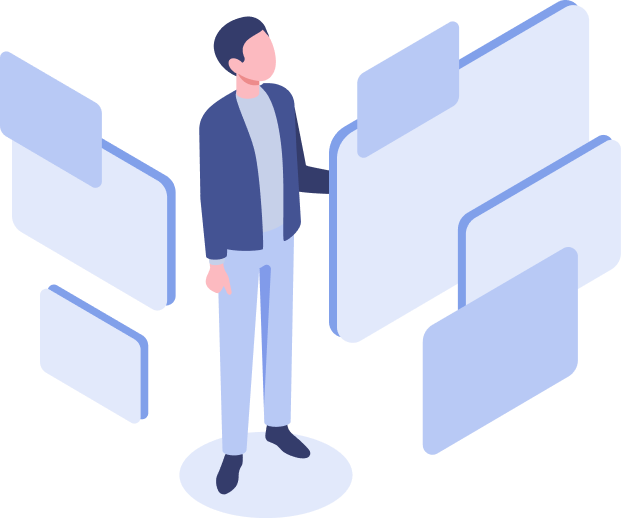 Don't Miss Another Task
Get isLucid Now!

You will get a free trial for 2 weeks. Install our verified app from Microsoft AppSource to your Microsoft Teams account.