Share: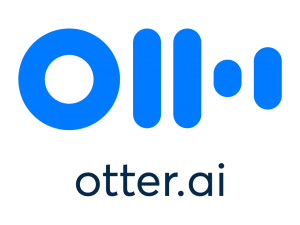 This comparison is done in terms of one ecosystem, and every aspect is done with Microsoft Teams in mind.
Otter.ai is an amazing tool for transcription service and working natively in Zoom. Yet if you need actionable items and are working within Microsoft Teams eco-system isLucid is the A.I. meeting system for you. Providing a secure solution for your organization. Let's compare each other.
First, let's talk about user experience. Otter.ai is working from an internet browser, having to jump between applications during the meeting. Costing you time in your meetings instead of focusing on it. isLucid works in the side panel of Microsoft teams, so you can see both transcriptions, create tasks and see your colleagues without any need to shuffle through applications.
Secondly, transcription services – each platform provides with their respective pluses and drawbacks. isLucid is native to Microsoft Teams thus, having the best possible transcription in the ecosystem. Otter.ai offers speaker identification, yet when multiple people are talking at the same time, it is unable to separate them. isLucid is gathering separate audio streams, having the possibility to separate people without any hustle.
Speak of administration and compliance to each other. isLucid is available for user-based permissions, get a notification for attendees about registration and hold to use the application for the user. The Otter only gives the user permission to use based on the number of licenses purchased.
The main difference between Software Integration is the audio recording for playback using Dropbox. IsLucid has the possibilities to perform every task or assignment for software like Microsoft Planner, Atlassian Jira, or Azure DevOps, but both platforms cannot use integration by API.
Both isLucid and Otter.ai offer 3 plans with the possibility to choose from paying on monthly basis or yearly. Yet yearly subscription has a slight discount on Otters end, which might convince you to choose them over isLucid. isLucid tailors its solution to every customer that wants to go beyond the "Daily Stand-up" plan.
We have to give this to otter.ai since it clearly supports a wast majority of conference software under on belt. Since it is targeting a wider range of people, but on the contrary has fewer features, which make your life easier.
Remember the features I talked about in the last table? Well, here we are… While Otter.ai can offer you transcription, it lacks in other parts. isLucid is capable of creating meeting summaries or as we call them meeting minutes. Directly create a task in the project management software you use. Drum roll… ML tasks suggestions, AI hears you speaking and makes a suggestion to create a task for you instantly, so you do not need to lift a single finger, except when accepting the suggestion.
Download isLucid from Microsoft AppSource, or schedule a call with us, to have a quick chat! Go to our pricing page to find out more!