Share: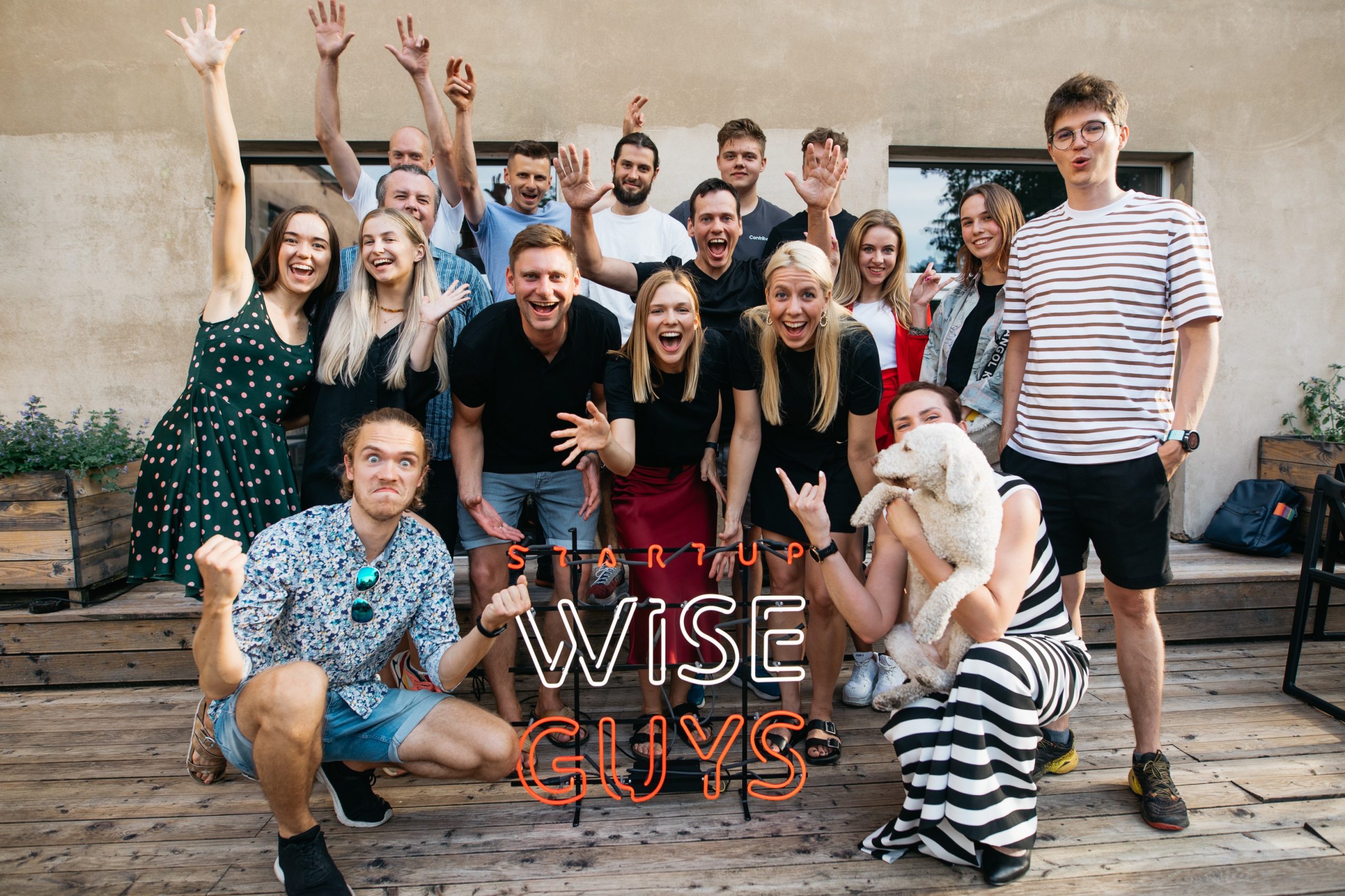 From 500 applicants to one of the 11 SWG alumni 
We at isLucid are always seeking to learn more, grow faster, and use every opportunity that helps us improve our product and develop as an organization. Startup Wise Guys accelerator was the one that we are truly thankful for the knowledge, amazing experience, and great atmosphere they gave us during the program. We learned a lot about marketing, sales, fundraising, pitching, and so on, but despite that, we took valuable lessons that you should always think of while working in the start-up.  
Do not expect good results immediately.
As it is said, good things take time, so if you want to succeed in any field, you need to invest a lot of time and effort into it and it can take several months to start seeing results. What works for one, does not mean will work for you so you need to test it and adapt it according to your business model.   
Use the time wisely.
If you think that your success depends on the number of hours you spend working, well sorry but that's not the case. Pushing yourself and other team members to sit for long hours won't help in the long term as everyone will be tired and angry, especially if there won't be significant results. First of all, have a clear plan of what do you want to achieve and go through it step by step. You need to have a good work and rest balance to be effective. 
Focus on one thing at a time.
If you will try to cover all the fields once at a time, most probably everything won't be made good enough and, in the end, you will have to remake most of the things. Thus, you will lose a clear focus and feel unconcentrated.
Acknowledgment is important.
Let's face it, work in the start-up is not that secured as in some corporate businesses. You never know what can happen, there is a lot of stuff to do, the team is small, and all are in one boat. Therefore, it is important to get to know each employee better, what kind of personalities they have, because each of us is different. If you want to create a good environment, you as a founder need to know how to communicate with each of the team members. A personality test could help there a lot. And most importantly, do not forget to thank and praise everyone for even the smallest achievement, that employees would feel valuable.

PERFORM.
This one can be separated into 7 different objectives that are worth taking into account:  
Purpose & values – Do you know what your business is standing for? Why do you do it, what's your goal? It is important to have a clear vision, mission, and culture. Firstly, communicate it to yourself and then to your employees. If you don't have a clear vision at the beginning and don't know where do you want to stand, then it will be hard to move forward when you don't have a path to follow.
 Effective planning – see the word effective? That's the point. It's not only about abstract future plans. Having a roadmap is crucial, but also are daily weekly, and monthly plans. Sharing updates, delegating tasks, and planning the whole week upfront for each employee is crucial because if they won't have a clear path to follow processes will be slower and the company won't scale as fast as possible. It is important to prioritize tasks for the week with the deadlines and the best way to do so is to use some project management tools (from our experience – for simple tasks MS Planner works best, for month planning MS Project is worth a try and for more complex development planning – Jira is a perfect choice). Start your day with a daily stand-up meeting to share what everyone is planning today and set the right priorities for the team.
Roles & responsibilities – yes, we know the job titles, but do you truly know who is responsible for what? Do you know if your team members like what they are doing? First of all, it is important to clarify if the person likes to be in this field, e.g. marketing or sales, and then clearly set responsibilities for each person. All the aeries should be covered, and one person cannot be responsible for totally different fields to execute effectively, so you might think of hiring extra employees.
Focus & execution – once you have your weekly and monthly plans made, you need to stay focused on actually getting things done. One person should be responsible for overseeing if everything goes by the plan and evaluate performance at the end of the week to see what was going well what's not and why. Setting OKR's would help in this way a lot.
Optimal energy – it is understandable, that working in the start-up might be more chaotic and can cost you some sleepless nights, but it cannot be like that all the time. Burnouts are the real thing and if you think that you are in a normal state and perfectly handling everything while always working long hours, others might notice differently. Irritability, mood swings, arguing too much are the signs that you are burned out. As a company founder, you need to pay attention to your and your employees' mental and physical health. Inspire team to get rest, have fun, eat healthily and dedicate time for themselves, learn something new instead of trying to work long hours every day. And don't forget to plan some fun activities together. Teambuilding is the best way to know more about each other and build trust. Having good relationships will create a better atmosphere at work!
Robust communication – in every successful businesses communication is the key. Always share your thoughts, ideas, concerns, updates, where you need help, what plans you have. Talking about everything honestly is the key to understanding where the company is standing. Simple like that.
Mental toughness – there could be a lot of crises in the start-ups' environment, but how can you and your team remain calm? Make sure your team knows that you have their backs and you have a plan. P.S. you should really have a plan, not only say that haha. Make sure that nobody feels alone in some unpleasant situations that occur.  
These are the fields that are important to cover at the begging to build a good culture and successful company in the long run. When you will start applying those areas consistently, everything will start going way smoother. We tried it and already saw the results. Thanks, SWG for that!