Share:
ML recommendations – get suggestions of possible tasks or meeting minutes that should be considered. While you speak, isLucid bot analyses the speech and how you phrase it to provide you alerts that what you or your colleagues said might be a task. It simplifies the processes of actionable items creation even more and keeps you aware that no tasks would be forgotten to add.

Task suggestions
During your ongoing transcription, you will see a green pop-up that states "Looks like a task?". This indicates that the AI found a probable task suggestion. As shown in the illustration, you can accept or deny the suggestions based on if it fits your needs.
Note: Recommendations only work for the English transcription service.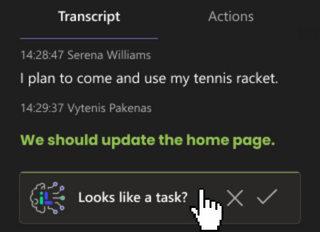 Selecting a task
If the suggested task fits your needs and you accept it, you will see the following prompt "Create a task?". In this screen, you can select multiple transcription lines to be added as actionable items.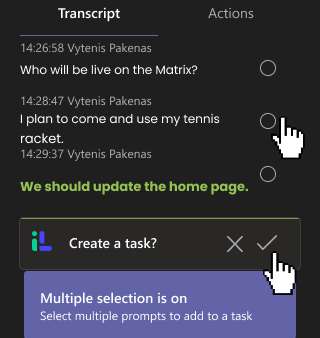 Creating actionable items
Choose your favourite project management software to store the tasks at.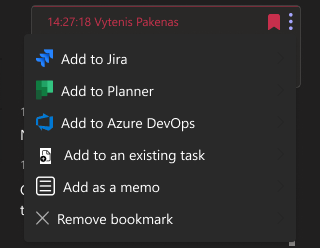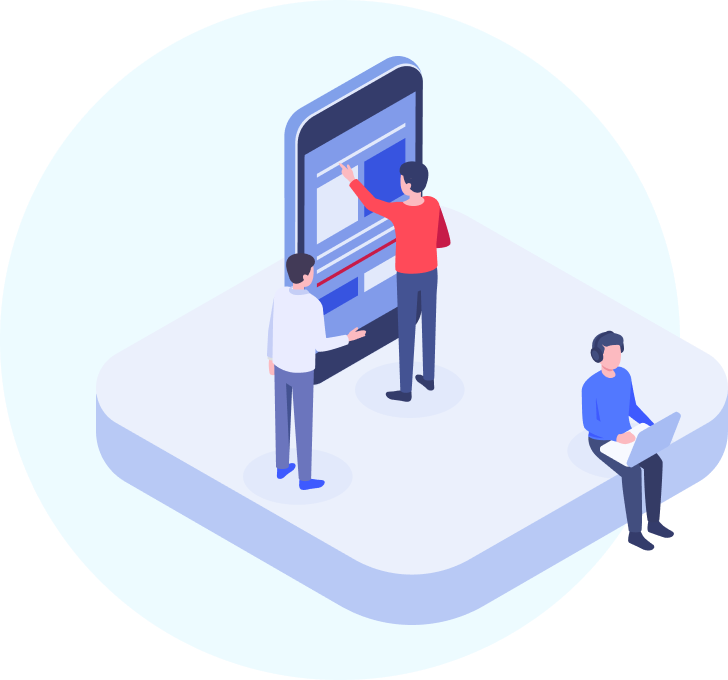 Still have open questions? Ask away!