Share: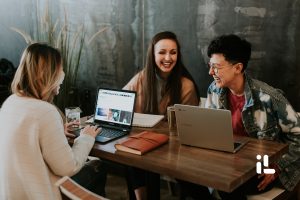 This week we are happy to introduce new features for the isLucid – Microsoft Teams application. We think it could be useful for you since it will make your isLucid using experience even more smooth and seamless. 
To simplify the meeting's and after meeting's processes we have added a few minor, but very useful updates, which are going to give you a more confident and comfortable experience using isLucid.  
The first thing, that we have improved is the possibility to edit your meeting minutes after the meeting in the isLucid application directly. So, if you need to share your meeting reports or make some documentation, you won't need to start from the beginning, just edit already created meetings minutes or add some parts that you need. And you can easily download the file and share it.  So, from now the chance of miscommunication or missed details is getting lower than before, and the time spent on editing is also decreasing. To do that, just hover over the created meeting minute and press edit and you are all set. 
The second feature that has been introduced is that every meeting created without the prior scheduling will now have a name with participants names in it. So from now, you will not need to remember the names of participants, and you will always know with whom you are on the call. 
And the last, but not least feature is that from now every meeting minute created, or a task assigned will be visible in the exact place on the transcription with a small icon beside, to help you navigate easier where the task was created.  
If you have any questions just leave your email in the form below, and we will contact you.