Share:
Last week Microsoft hosted their second completely virtual conference for developers and IT professionals, data pros and decision-makers. As a partner of Microsoft, we would like to share and highlight the exciting new things for Microsoft Teams that were announced during The Ignite Conference 2021.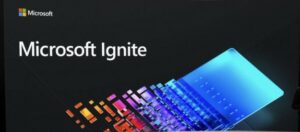 Microsoft Teams Updates
As Microsoft Teams are one of the key investments for Microsoft they are continuing to optimize and develop the platform with a multitude of updates:
#1  Microsoft Teams Connect
A new ability to organize channels that can be shared with multiple individuals or company members (both insiders or outsiders). This feature will allow the channel to appear within the individual's primary tenant and will help to avoid the swapping between various Teams.
The Connect feature will be generally available for all later this year.
#2 PowerPoint Live
This feature will allow presenters to deliver more inclusive meetings. Among actions like allowing presenters to see their notes without those notes being shared or leading meetings with slides, meeting chat and participants all in a single view. Audiences will have the possibility for a unique experience  – they will be able to move through the slides at their own pace.
#3 Presenter Mode
Presenter Mode will allow presenters to share their PowerPoint presentations with their co-presenters and share slide control. Most importantly, the various types of video sharing will be provided. People can choose whether the presenter's image will be seen in front of the shared content (Standout option) or as a visual aid above the speaker's shoulder (Reporter option).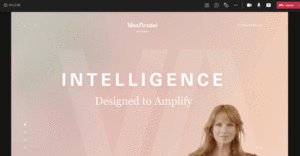 #4 Large Gallery view and Together mode
More customization will be brought to the whole meetings' experiences due to this feature. It will allow to include as many as 49 video feeds on a screen in a 7 x 7 grid. Also, to place participant's faces in virtual shared spaces like an auditorium or a coffee shop.  Some holiday scenes are also available.
#5 Dynamic view
Dynamic view will provide presenters with arrangement control of the meetings. For example, the gallery's placing on top of the meeting window, closer to the camera, helping maintain more natural eye contact. Microsoft states that it will become generally available in the coming weeks.
All in all, these new features for Microsoft Teams are ought to create more engaging and natural communication.
There were a lot of great announcements from Ignite, so in case you are curious to find out more, click here.