Share:
Improve the transcription quality by selecting the preferred dialect. No matter what your native language is or if you have an accent, isLucid will enhance transcription quality with your selected dialect.

Start your meeting
Once the meeting has started open the isLucid application (press on the three dots in the top right and then press the isLucid icon).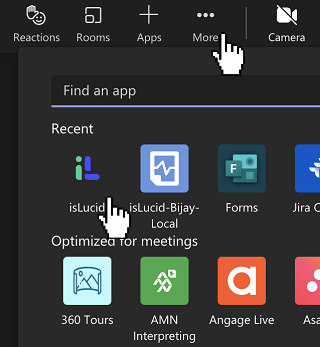 Navigate to the settings tab
In the isLucid menu select the settings tab.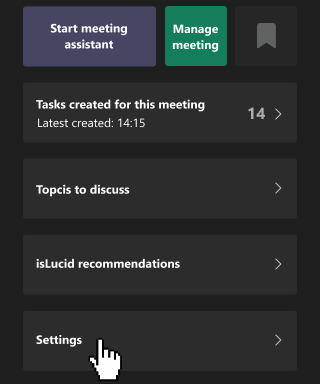 Select the dialect
In the dropdown menu select the preferred dialect.
Note: The dialect change will affect all the participants' transcriptions.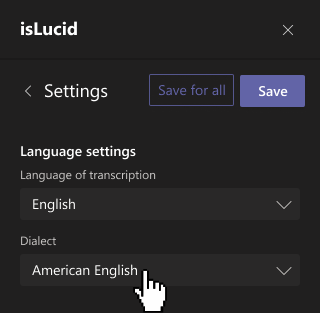 Save your settings
Press save to save your changes.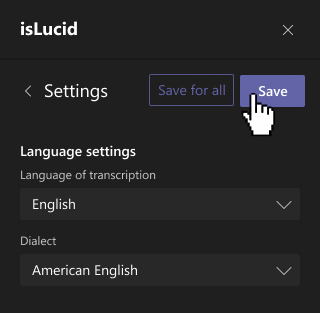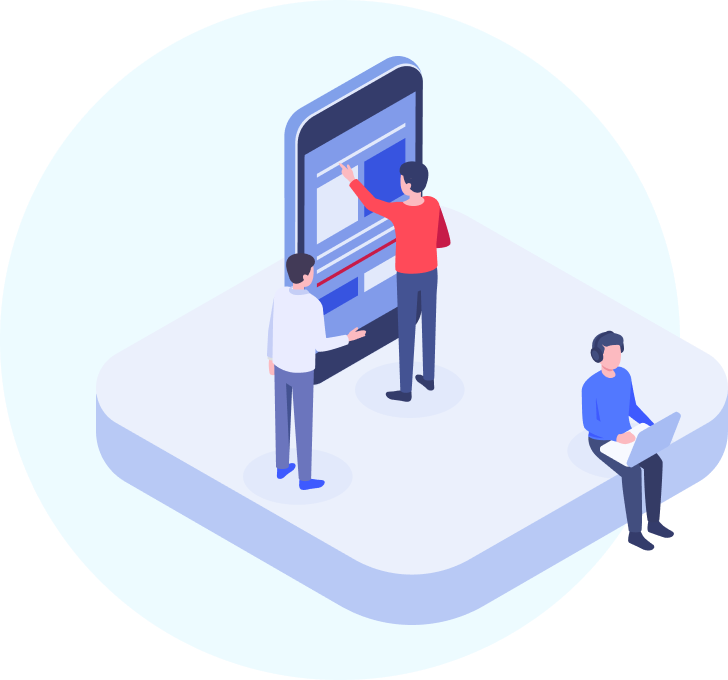 Still have open questions? Ask away!