Share:
How to create OpenAi generated actionable items?
Improve actionable items made during the meeting in the transcript with OpenAi formulated tasks or bookmarks.

Navigate to the isLucid tab
On the left side of Microsoft Teams press on the isLucid icon and select "Meeting History".
Choose a meeting from the list that tasks you want to manage.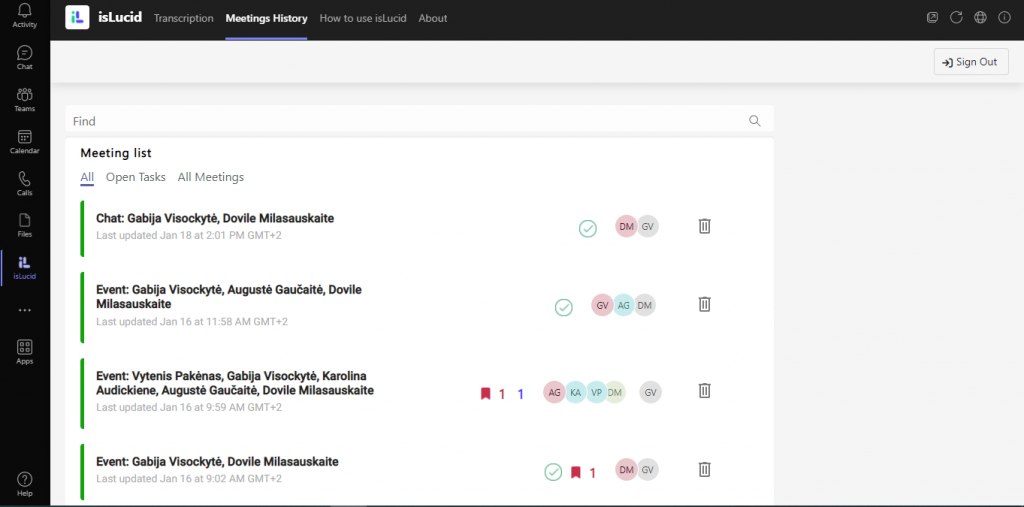 Select parts from the transcript
In the meeting transcript scroll and find a part that you want to manage.
Press on a conversation part that actionable item you want to create.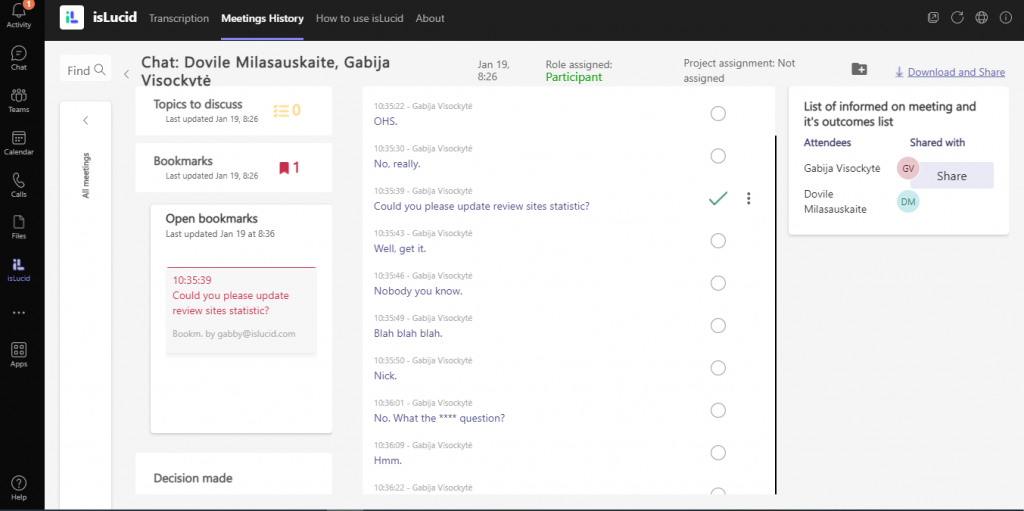 Choose there to add a task
Press on a three dots on the right side of marked item.
Choose there you want to add your actionable item.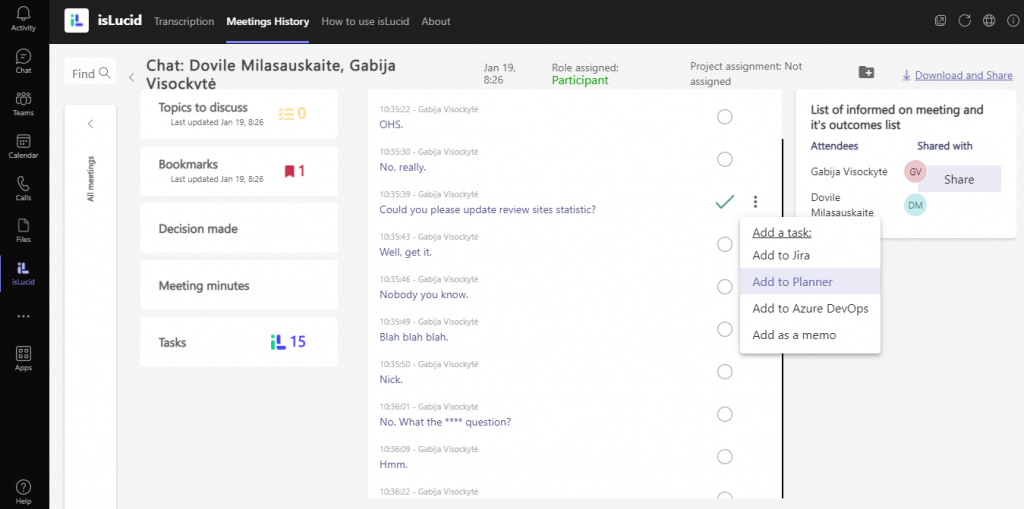 Rephrase task with OpenAi
Choose there you want locate your task – what group or assignee it will be dedicated.
You will see a task summary before rephrasing with OpenAi. You can edit the summary and add some thing you want.
After everything is complete, press "Rephrase with AI".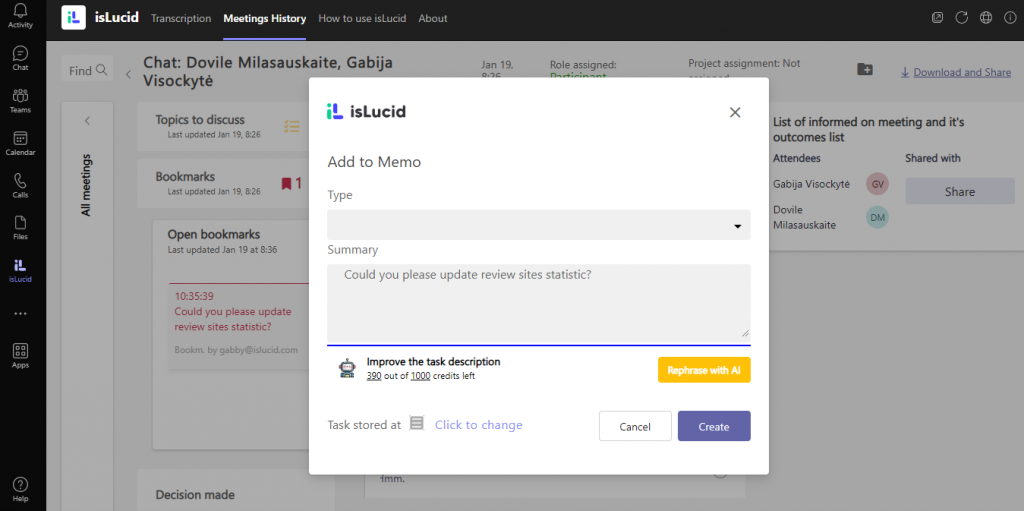 Use generated task
You will see a AI generated task summary.
If it fits you, press " Use suggestion", if you do not like the rephrased text press "Ignore suggestion".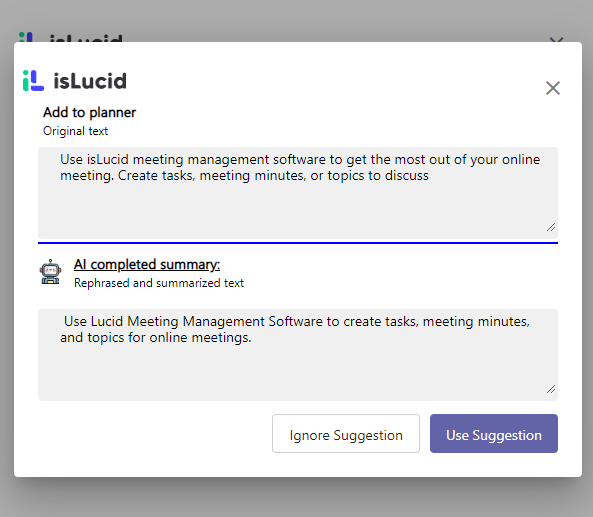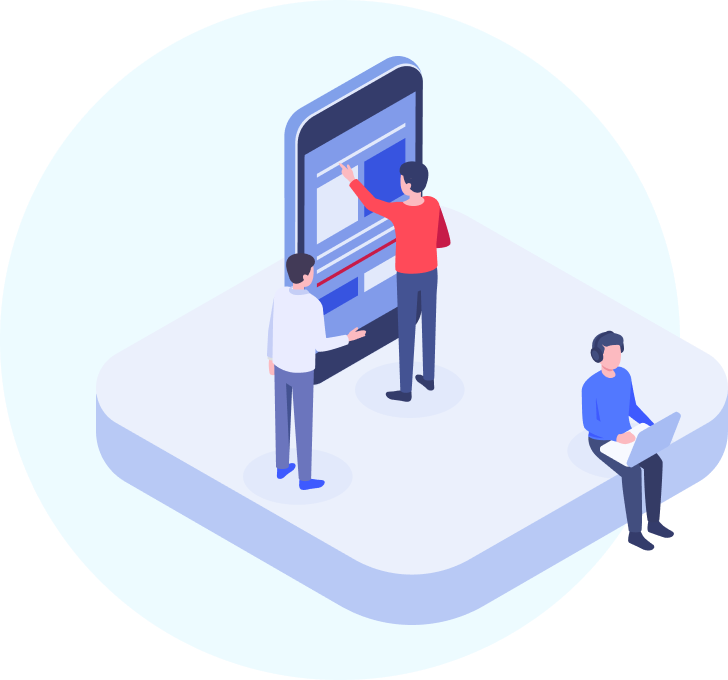 Still have open questions? Ask away!