Share:
Online collaboration is a collection of tools and processes that allows people to interact with each other through web-based systems and software. They allow to share information, communicate in a remote environment, and productively reach goals. For remote companies today, this is a must to automate the workflow. The new digital work environment requires strong digital collaboration. By focusing on the combination of people, processes, and technology, you can bring efficiency to your company.
One of the best collaboration tools for business today is Microsoft Teams and Google Meet. Microsoft Teams works as a collaboration app for team communication and productivity. It allows people to chat, coordinate tasks, cloud storage, and share files. Google Meet is Google's video conferencing platform. It is designed for hosting meetings and can be used by anyone, both business and regular people on Google Workspace. These two business communication tools are similar, and people sometimes have a dilemma about which to choose – Google Meet or Microsoft Teams? We will discuss the similarities and differences between both so you can choose your favorite one.
Microsoft Teams And Its Features

 
We may know Teams as the platform for video conferencing, however, it is a lot more than that. Microsoft Teams is a business collaboration app designed to make your company more productive. The app is part of Office 365, however, the free version can be accessed separately.  The main purpose is to help teams communicate better and reach their goals faster. Microsoft Teams also is a part of a huge package of different apps such as Outlook for email and OneNote for notes. There are many smaller apps on Teams that make your meetings more productive and your communication smoother. Anyone can use them and try out the different capabilities of the collaboration app. Microsoft Teams works as an audio communicator, has a chat, and provides great web conferencing functionality. In addition, it allows for file sharing, has a calendar, integration with multiple apps, and high-level security. Many corporations choose specifically Teams because it is one of the safest platforms. Security, comfort, ease of use, and other benefits are the reasons companies choose it. In addition, Teams even provides cloud-based telephony if you are interested in voice-calling. Teams' clients can make voice-over IP calls between each other on the Teams app. There is also an opportunity to transfer and receive calls through a public switched telephone network to and from mobile phones. This is available with the upgraded Microsoft Phone System and Calling plan. It is clear why the platform is one of the most used collaboration tools with over 270 million users as of 2022. The app is free by itself, but you can get a paid version with a bigger package and get additional features. The Miscrosoft Teams pricing is of Microsoft 365 Business Basic package.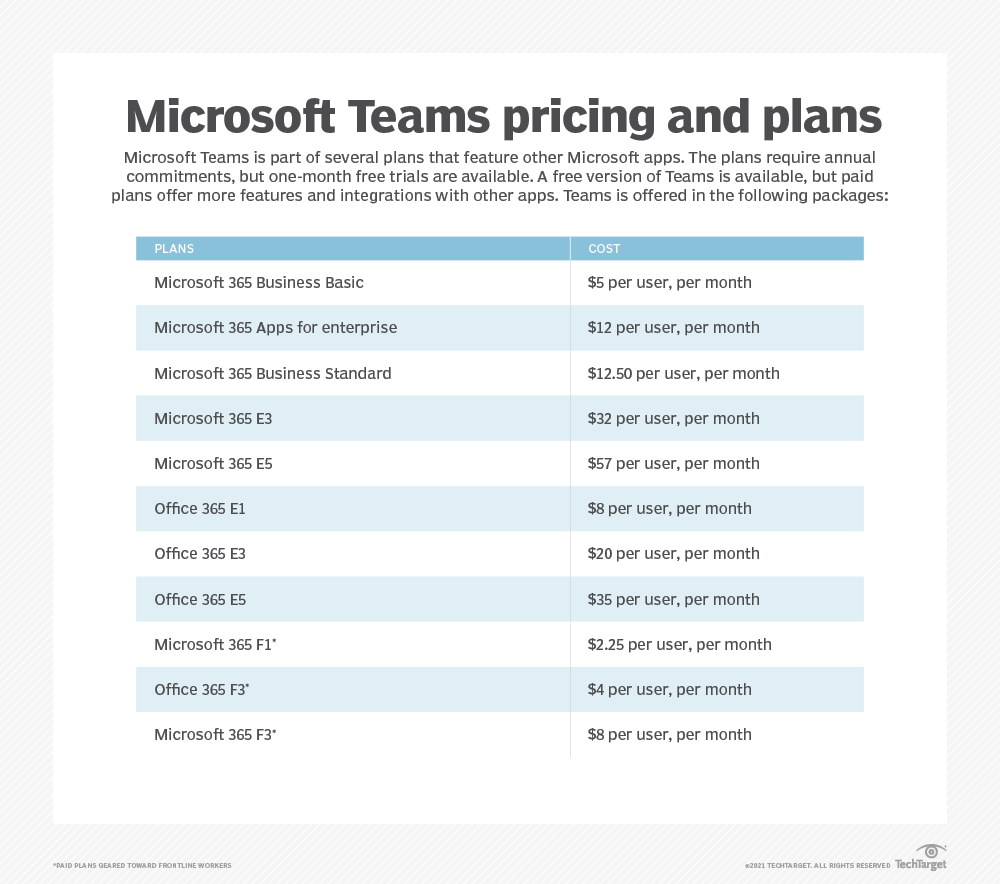 Google Meet

and

Its Features

 
In simple words, Google Meet is a video conferencing tool that is convenient for everyone. It's great because the app is functional and best to use for people who want fast connectivity and simplicity to organize an online video call at any time and invite people. Google Meet is integrated with other apps with the G suite productivity stack. That's why you can schedule meetings, have conversations, and share files easier. Additional features include support for 250 meeting participants in a call, screen sharing, screen focusing, unlimited meetups up to 60 minutes and intelligent muting. The app has high-level integrations, custom options for admins, and the ability to dial in the conversation. Google Meet has become a trustworthy videoconferencing platform serving tens of millions of users every single day. The app is free with several plans for advanced users.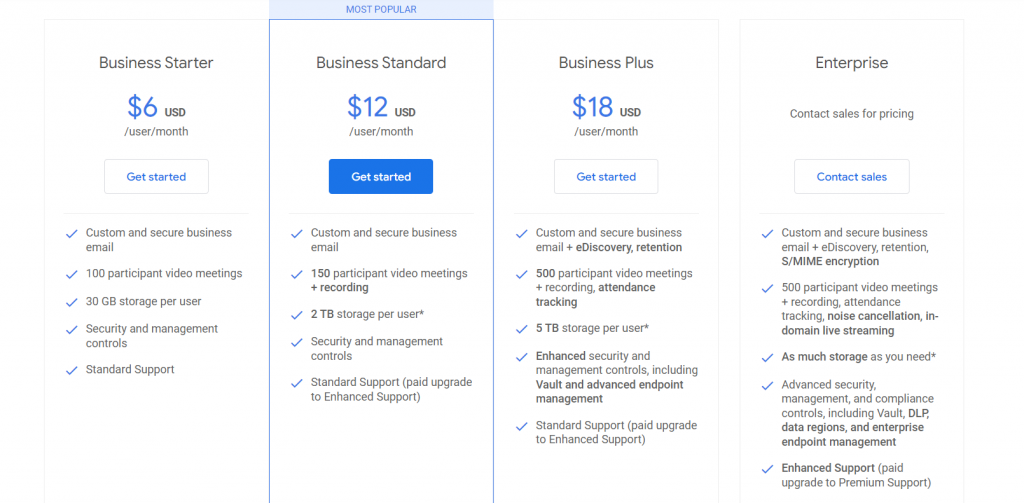 Microsoft Teams vs Google Meet. What Are the Similarities?

 
Both virtual meeting tools – Google Meet and Microsoft Teams – have an emphasis on video conferencing, so they have some commonalities. Let's look at some of them. One thing that you can do on both is screen sharing. The tools allow users to share their videos from cameras and a captured image. Of course, the ecosystems of both are different so the features also have different options. The collaboration tools also allow us to create shared notes as for team meetings they are crucial. Both have instruments that help capture important details of the meeting. An example of such for Microsoft Teams is isLucid app, an AI-controlled digital meeting assistant. It is a tool that manages meeting information in a single place. Real-time transcription and actionable items such as voice commands are only a few examples of the features. Another similarity between the business collaboration tools is video meeting recording. At any time of the meeting, you can start recording the conversation and find it in the cloud when finished. Finally, Microsoft Teams and Google Meet support multiple devices with Mac or Windows on the computer or iOS or Android on the mobile device.
Microsoft Teams vs Google Meet. Comparing Experience.
Microsoft Teams and Google Meet are productivity platforms with meeting solutions as part of the package. It may feel natural to adopt one or another if you already have Google or Microsoft 365 ecosystem. However, let's look at the real experience in each.
Everyone knows Microsoft Teams for video conferencing with many additional features, but it has a focus on easy and quick chat through conversations. Teams offers you to join in a meeting from a personal or business phone. Due to audio and video capabilities, Microsoft Teams is the to-go environment in companies for productivity and communication.
Google Meet is part of G-suite and is available for those who use Google technology. It heavily focuses on video solutions, and it is easy to launch a meeting in just seconds. The meeting can be started through Google Calendar or email links as well as phone numbers. In addition, Google Meet even has special hardware just like Chromebox or Chromebase.
Microsoft Teams vs Google Meet. Integrations. 
The great thing about both tools is that they are increasing the number of partnerships for more integrations. First, Microsoft Teams features improves your Teams experience by integrations with Cisco, hardware, and Microsoft store add-on options. Overall, the easiest video conferencing solution of course is with native Microsoft 365.
Google Meet's main integrations are with native Google video conferencing software. Besides that, it can be connected to Zendesk, Slack, Flowdock as well as thousands of other apps through Zapier. Using the integrations maximizes collaboration and communication benefits for the company.
Microsoft Teams vs Google Meet. Which one is right for you? 
Choosing the best collaboration tool for your business is not easy. Both Microsoft Teams and Google Meet offer a variety of benefits. Overall, it is good to remember that they are part of bigger productivity stacks so if you're already using Microsoft of Google, it is easier to choose.
If you want a more complete package without the heavy focus on only video conferencing, choose Microsoft Teams. It has messaging options and anytime you can switch to video or audio. In addition, to make your meeting experience better, try out isLucid app. The in-built AI meeting assistant will manage your meeting information and transcripts. Also, you can mark details through voice commands, assign tasks, access meeting minutes and integrate with many project management software.
If you are interested in trying out the isLucid AI meeting assistant to manage your meetings and tasks more efficiently, get the app on Microsoft Teams and try it free of charge: isLucid Download
You can also book a demo and get a walkthrough here.