Share:
Background of Online Interviews  
Online video interviews are popular because they save time and money for the organization. Also, they facilitate and speed up the whole hiring process. Most importantly, there are no restrictions left regarding the geographical place. Candidates can participate in an interview from anywhere in the world since everything is online which broadens the talent pool. Along with these benefits, online interviews have to remain productive. In this article we will look at the ways how can online interviews become much more efficient with the help of new technologies.   
Benefits of Productive Online Interviews  
Efficient online interviews mean saved time so you can have more candidates during the day. This speeds ups the whole recruitment process, meaning you can find more candidates for your clients and close more deals. Adding transcription and information management tools allows the interviewer to lead, listen and engage in the conversation rather than worry about keeping notes. Overall, it improves the quality and accuracy of the interviews.  
Set Up The Agenda 
IsLucid allows users to choose the agenda for their meetings. There are already pre-made different agendas for different types of meetings, in this case – an interview meeting agenda. It can be easily customized by adding or removing some topics. The meeting agenda assures that you will discuss all important topics and nothing will be forgotten.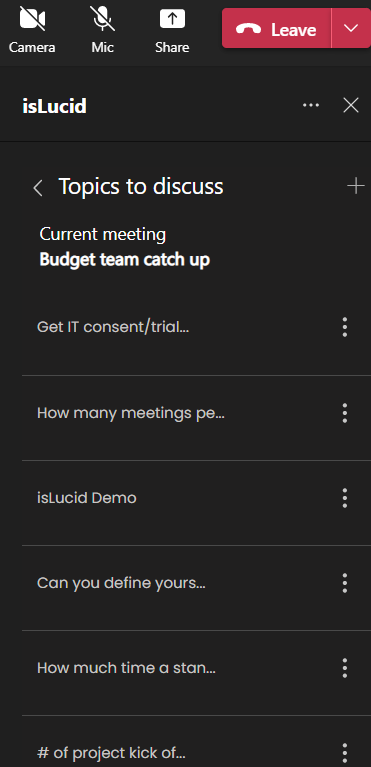 Real-Time Transcription 
With real-time transcription, you can make sure that every detail will be caught and during the transcription, you can create notes. When you don't have to write down everything you hear, you can focus on actually listening. Your candidate conversation is transcribed in real-time within the same call screen, and if things hit a sensitive area – you can instantly stop the transcription and restart later.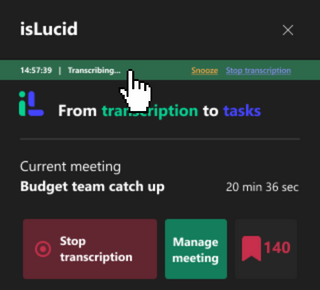 Keep Your Meetings Accountable 
You can mark important details fast and easily in your meetings. This means that afterward, you have all tasks appointed, information is integrated with CRM and you have a meeting summary. You just mark an important part of the discussion and choose where you want to add it – task management software, CRM, or ATS. isLucid also integrates with more than 3000 business apps through Zapier. If you want to create bookmarks of the transcription, you can use voice commands. Just say 'noted' and isLucid will mark the last part of the transcription. After the meeting, you will be able to find the bookmarks in the transcription and add them to the system you want.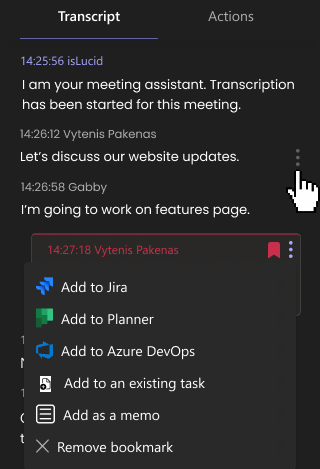 Have Your Records Automatically Stored And Summaries Prepared 
You can find all your meetings and interviews anytime in the Meeting History. You can also create actionable items later on in the Meetings History if there was no time during the meeting. isLucid also generates a meeting minutes file that you can share with your clients or edit. 
isLucid Summary 
isLucid digital meeting assistant is the perfect tool for any online interview. It provides real-time transcription, allows to mark tasks and bookmarks, and gives access to a meeting summary. Your online interview will take less time but will end up more productive. isLucid will allow the recruiter to listen and engage with the candidate instead of thinking about taking notes. 
If you need additional training, book a demo with our customer success manager: Book a Demo 
If you haven't tried isLucid, you can download the software and try it for free: isLucid Download Page