Share:
What is native transcription in Microsoft Teams?
Native Microsoft Teams Transcription is a powerful and highly accurate speech recognition tool. It can be used to quickly and easily transcribe audio recordings into text documents, making it easier for those who need to keep track of conversations, meetings, and lectures. The technology behind Native Microsoft Transcription is based on machine learning and artificial intelligence algorithms. With this technology, the software can learn to recognize different voices and accents with high accuracy. It also supports multiple languages, so users from all around the world can benefit from the transcription service. In addition, it offers several features such as automated editing tools that make the process of transcribing audio files even more efficient.  
Live transcription in Microsoft Teams let meeting participants be able to view the transcript by selecting meeting in MS Teams calendar and also meeting chat. You can also download a transcript in diffent file formats.
But, despite all of the facts above, meeting transcript from Microsoft Teams expires in 60-120 days – depends on default settings.
How to start native transcription?
Start a Microsoft Teams meeting, unmute yourself, and after pressing on the the "More" button  find Start Transcription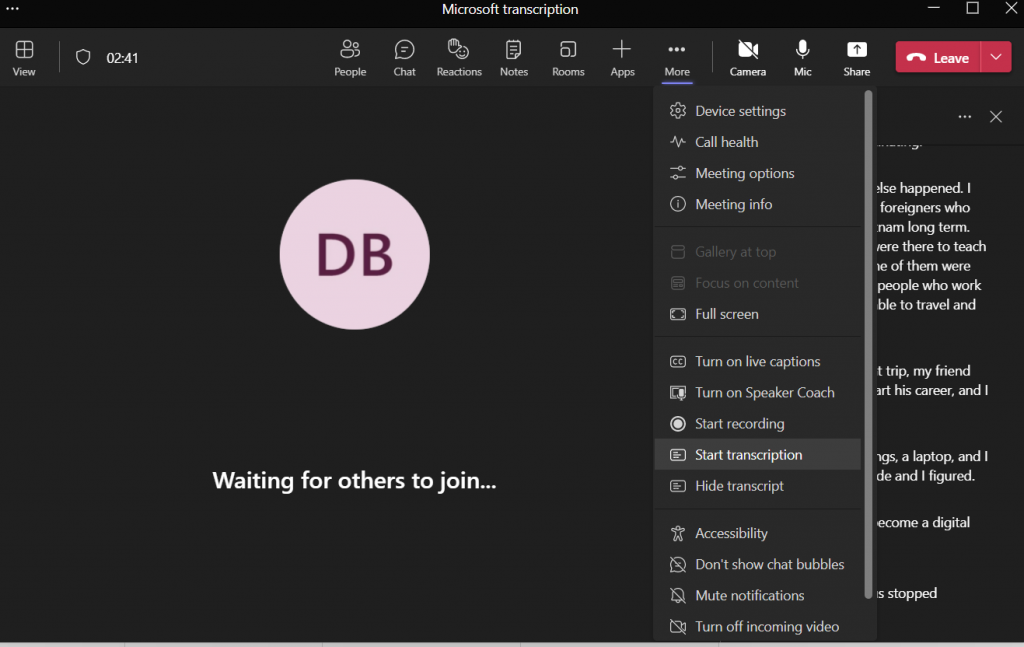 All participants will see a notification that the meeting is being transcribed, and the transcript will appear on the right side of the screen.
Where to find meeting transcription in Microsoft Teams?
After the meeting, transcription can be immediately found in Microsoft Teams calendar.
Step 1: Select Calendar option on the left side of MS Teams menu.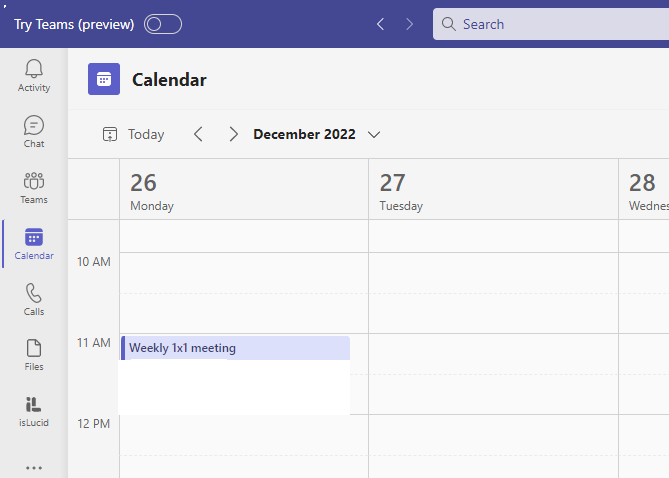 Step 2: Open a meeting and select "Transcripts and Recordings".
Step 3: Select the transcript, press the "Download" button and select file type.

Also Microsoft Teams meeting transcription can be found in a meeting chat section.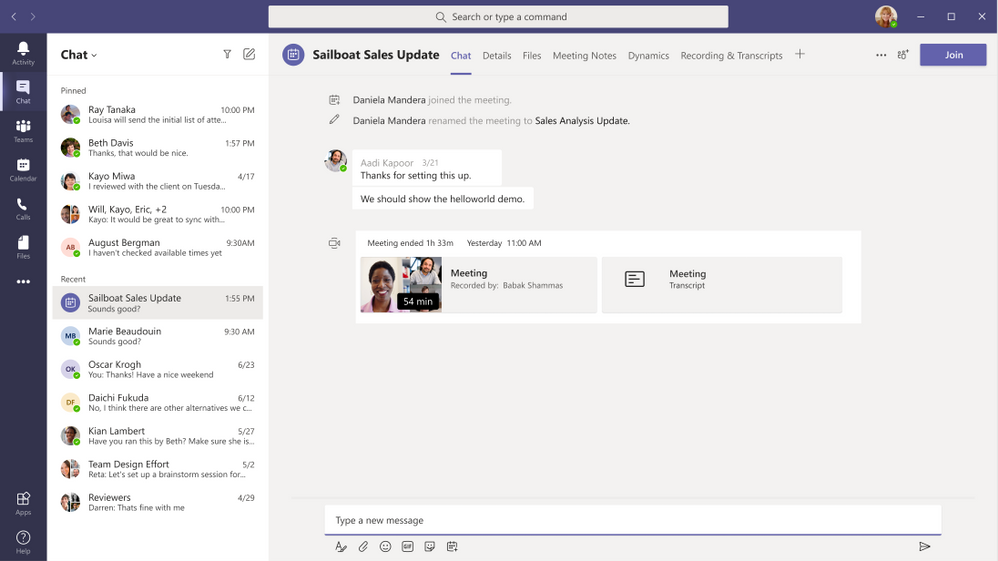 Import native MS Teams transcription to isLucid
After stopping the transcription and finishing the meeting recording, go to isLucid to the Meeting History section. There you will find a button Import Native Transcripts on the top left. When you press it, your transcription will appear there in a few minutes.

Why use isLucid with MS Teams native transcription?
isLucid is a meeting information management software. The platform is the right tool for businesses that are bringing their team together by online meetings. By adding native transcription from MS Teams to isLucid users can find all of their meeting information in one place for an unlimited amount of time – native transcription in MS Teams disappears after 60-120 days.
Using isLucid with Microsoft Teams native transcription offers numerous advantages over other transcription services. Firstly, it is quick and easy to set up, meaning you can start using it almost instantly. Furthermore, the accuracy of its transcripts is superior to most other options available. This makes it ideal for a variety of applications: transcribing video calls, audio recordings, or even text chats. Additionally, the integration with Teams provides an extra layer of security and privacy for sensitive conversations that need to stay confidential. The service also offers real-time automatic speech recognition which further enhances its accuracy.
isLucid as a meeting management software
Transcribe your meeting with isLucid meeting management tool. If you are tired of taking notes by hand or have no time for writing, this meeting management tool will help you and everyone in the meeting be more productive. Voice recognition makes your meeting easier to follow because of level of accuracy that isLucid has.
If you are interested in isLucid digital meeting assistant, get it for MS Teams with a free plan to try:  isLucid Download Page.
You can also book a demo and get a walkthrough: Book a Demo.