Share:
Starting the transcription
Make your meeting actionable – let isLucid take care of that while you focus on the discussion.

Start your meeting
Once the meeting has started open the isLucid application. If the app was not pre-added before in the organised event, press the three dots in the top right of your meeting and select the isLucid icon to add it.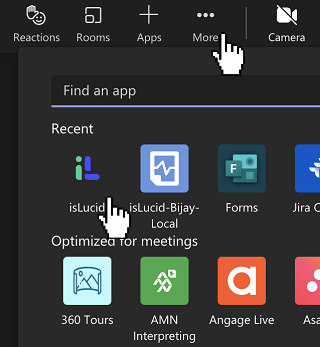 Starting the transcription
Press the "Start meeting assistant" button.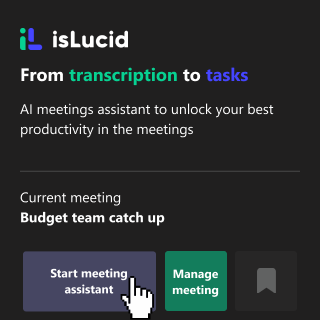 Active transcription
The green ribbon indicates that the transcription is active. A timer on the left of the ribbon indicates how long the transcription has been running. By pressing "snooze" you can also temporarily pause the transcription.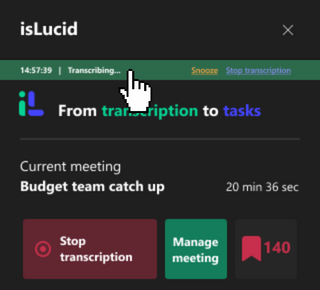 Stopping the transcription
Press the "Stop transcription" button. The transcription can also be stopped by pressing the ribbon button as indicated.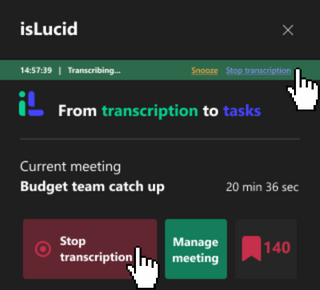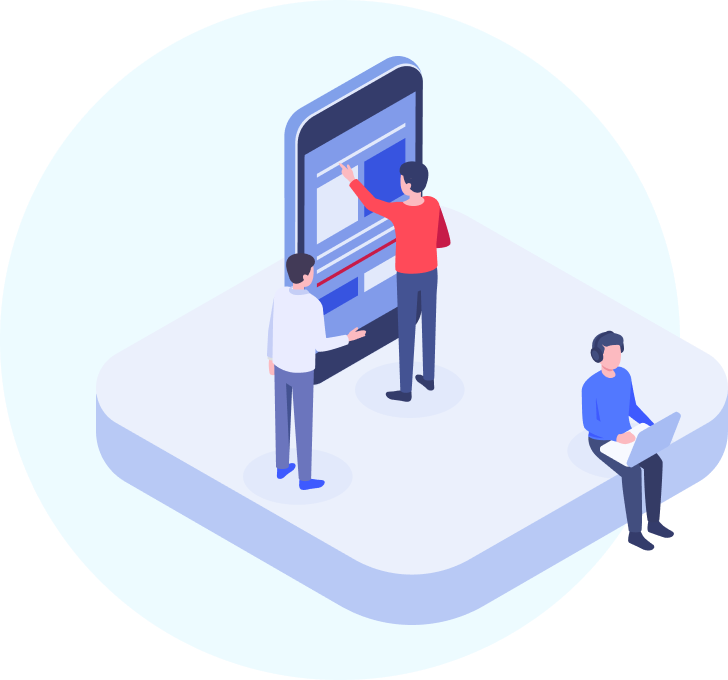 Still have open questions? Ask away!